Your home is your sanctuary, a place where you can unwind and relax after long days of work.
It is where you spend most of your time.
Everyone has a different picture of what his or her home should look and feel like.
What a person wants out of their house very much depends on the needs and tastes of the person in question.
That being said, some housing trends remain unaffected by individual preferences and are universal to all home buyers of today.
Here are six of the most sought after features that make up a modern home: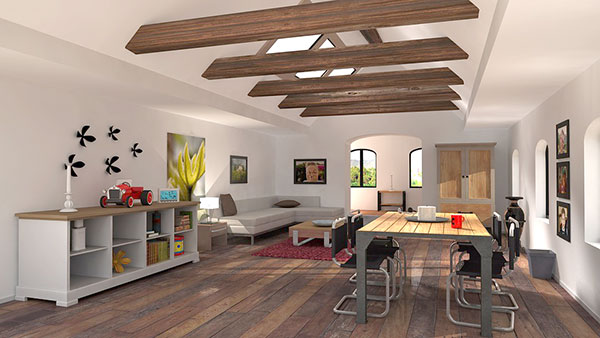 1. Open Floor Plan
The "open floor plan" or open concept is probably the most overused phrase in the housing market at the moment.
So, what does it mean?
Houses with open floor plan usually have large, open living spaces that serve more than one function.
In modern houses, this type of floor plan eliminates the need for partition walls between a living room, dining area, and a kitchen.
So, you get what is essentially a great room which combines all three spaces.
An open floor plan is a necessity for people today.
But why has it become such a must-have?
Well, the prices of houses are skyrocketing.
We can no longer afford big, luxurious houses.
Open floor plans are the perfect solution to maximize the floor area that is available to us.
They make the interiors of our homes look large, inviting, and free-flowing.
Also, open floors plans are very flexible.
Hence, they can accommodate our evolving needs.
Another advantage of an open floor is that it removes that sense of isolation from other family members.
2. Outdoor Living Areas
Maybe it is because we have to spend so much time cramped up indoors with our work, any chance to go outdoors and relax is very much appreciated.
That is why outdoor living areas have become crucial for modern homes.
It is just more enjoyable to have family gatherings, dinners, etc. out in the open, closer to nature.
Patios, porches, decks, cabanas, etc. all are great ways to incorporate outdoor living spaces into your homes.
These features can also add a touch of beauty to your property.
Even with a small property or backyard, these spaces are possible.
What you can do is extend your indoor living area outdoors instead of separating them.
One example is to have a moving glass wall system or large sliding doors between the living room and outdoor deck or patio.
This way, when you open the doors, you can have one large indoor-outdoor living area.
Furniture and other furnishings can set the mood for your outdoor living area.
So, make sure you are careful with your selection.
If you are concerned about the weather, you can shade the outdoor living space.
Metal carports, pergolas, canopies, are all very affordable and perfect for the purpose.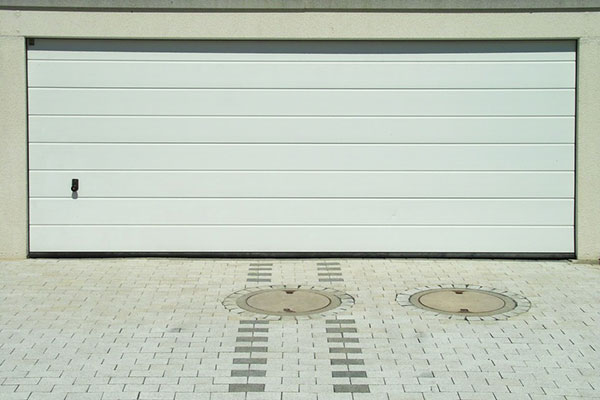 3. Secure Garage or Parking Space
Life without cars, pickups, SUVs, and other four-wheelers have become pretty much unimaginable.
They are indispensable parts of everyday lives.
But they do require considerable investment.
So, it only makes sense that garages, carports, and other parking spaces would be a priority for any potential buyer.
Nobody wants to leave their vehicles at the mercy of mother nature, do they?
Besides saving your cars and pickups from the adverse elements, these shelters will also keep them protected from the prying eyes of thieves and vandals.
Attached garages are the norms for most modern houses.
However, detached garages have also become very popular in recent times.
But for people who are short on cash and want an affordable solution for their parking problems, then carports would be the way to go.
There are many options available in the market, everything from wooden to vinyl carports.
Of course, all of them come with pros and cons of their own.
However, something that is gaining a massive fan-following among homeowners is metal carports.
These metal carport kits are incredibly strong and durable but come at a very low price.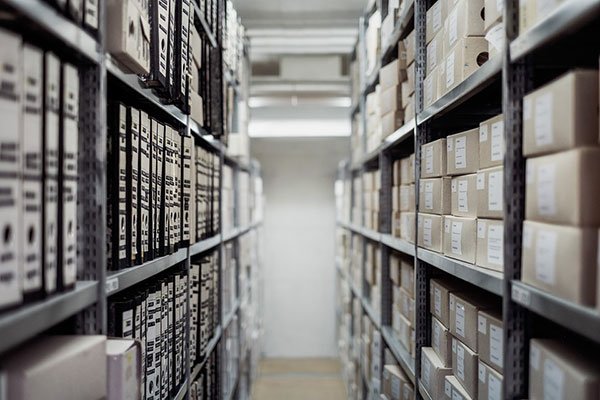 4. Storage
People accumulate a lot of things over time; family heirlooms, sports memorabilia, household appliances, and what not.
It is just an unavoidable consequence of living.
However, they do not want the mess inside their bedroom or living area.
There, they want everything organized.
So, it is important that a modern house has dedicated storage spaces.
Pantries for kitchens, walk-in closets, attics, garages, and basements all form a massive part of modern house design.
If you want to save floor space, why not go vertical?
Hanging, built-in or multi-purpose shelves are great for this purpose.
Some of the homeowners, however, prefer to have their storage completely separate from their house.
That way, they do not have to constantly deal with the storage hassle and can instead utilize all the available floor area for residential purposes.
Hence, outdoor storage shelters have risen in popularity as excellent alternatives.
Backyard sheds, detached garages, carports, etc. protect your belongings and do not take up any space inside the house.
If curb appeal is of the utmost importance to you, then you cannot go wrong with a traditional wooden storage shed.
On the other hand, metal carports and garages are your safest bet if you are looking for affordability and the durability.
5. Natural Lighting
With the growing understanding of the benefits of sustainable living, more emphasis will be put on natural lighting.
And it is not just about limiting your ecological footprints.
Its advantages extend beyond that.
Natural lighting has been proven to be better for the physical and, more importantly, for the mental health of people.
House designs that incorporate natural light can increase the productivity of the occupants, reduce their stress, and, generally, get them in a better mood.
Not to mention, it also helps to cut down on the energy costs since you won't need electricity to light up your house.
One of the obvious ways to get daylight into your house is to have bigger or more numerous windows.
Picture windows (or windows that do not open) can also let in natural light, and they are more affordable than normal windows.
Of course, you will need some normal windows for ventilation.
Skylights, clerestory lights, etc., are also effective ways of lighting the interiors of a house.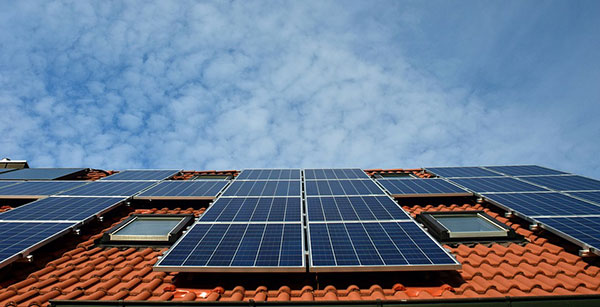 6. Energy Efficient Design
It is finally dawning on people that the ever-rising costs, as well as the ecological consequences of using fossil fuels, is unsustainable.
Steps have been taken in every sector to minimize dependency on these non-renewable energy sources.
Nowhere have these changes been more apparent than in the housing market.
Energy efficient design has become critical to modern houses and rightly so.
So, how do modern homes achieve energy efficiency?
Energy efficient design starts right from the conception of the building.
With passive building design, the building can take advantage of the local climate, site conditions, prevailing winds, and other natural features to passively heat or cool the building.
Using sustainable building materials and construction practices can also help with the energy efficiency of your buildings in the long run.
Insulation, thermal mass, daylighting, natural ventilation, etc. are also essential elements of passive home designs.
In addition, modern homes are also looking to benefit from alternative sources of energy.
The growing popularity of solar panels, rainwater harvesting, etc. are testaments to those practices.
Technological advancements have kept pace with the energy efficient home designs as well.
Most houses now run high-efficiency water and lighting fixtures, kitchen appliances, gadgets, and so on to reduce energy loads.
These are but some of the popular features that have come to define modern homes.
And most of these features do have logical reasoning behind them. Hopefully, the list will be of some help the next time you go house-hunting.