As we move full steam ahead into 2019, you are likely looking to make some major headway with your real estate portfolio.
With so much potential to tap into, though, you might not be 100% sure where to start.
If you are short on ideas, we've got some useful and creative real estate marketing ideas and strategies for 2019.
These should make it much faster for you to build a comprehensive real estate system that you can benefit from for years to come.
Here are some useful real estate marketing ideas and strategies which are very popular in 2019.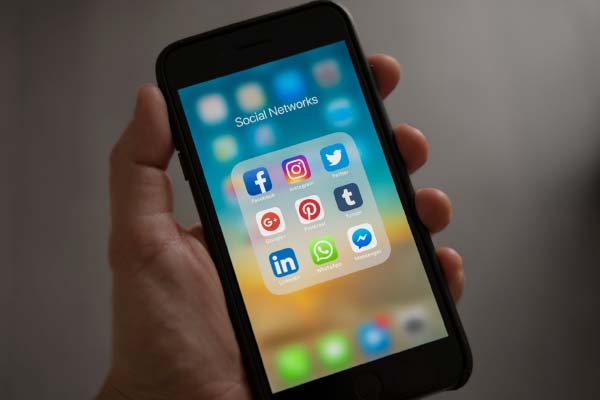 1. Get on Social Media
Probably the best thing that you could do as a starting point for your real estate business is to start using social media to your advantage.
When used in the right way, it can be among the most powerful tools that you have.
We recommend that you start off by looking at Facebook, Twitter, Pinterest and especially Instagram.
The last one is especially useful for real estate marketing in 2019: it's got the happy blend of image-heavy content and easy interaction with readers and viewers.
You can use this to start interacting with people, sharing photos of your best properties and really pushing for your business forward in the right way.
If you are serious about marketing your real estate business in 2019, then you need to make use of social media as best you can.
Social media is an essential tool for you to work with, and we cannot recommend that you use it enough for building visibility and credibility.
Be sure to get yourself some social media pages set up, but remember that all good social media accounts are run with a universal kind of language.
For example, how you come across on Twitter should be the same as you come across on Facebook.
While how you market yourself will change from location to location, you'll find that the general tone and style of language that you use should be a lot more rigid.
This is a small but important step towards building a strong social media presence that is going to benefit you moving forward, so keep that in mind.
2. Increase Interactions with Social Shares
By the same token, you should be looking to make the most of social sharing.
Many people don't use social sharing features, despite it being a major part of real estate marketing in 2019.
Why is it so useful? As research from Rightswitch shows, you can make sure that each and every one of your properties is easily shared on major social media channels.
You'll have noticed it yourself on other property websites, lingering at the bottom of the page.
The opportunity to go and share the content on places like Twitter, Facebook, Instagram, LinkedIn and the like is very useful indeed.
If someone happens to come across a property that they like on your site, they could share it with their social media following – who knows how many house hunters just so happen to be following that person?
It's these little tricks that can make all the difference if you want to build a strong, secure social media presence.
The more shares and interactions that you can get, the better.
And the best way to get people involved with your business is to encourage your present viewers to share the houses they like.
By doing this, you can really improve your social media presence.
3. Vary Your Content with More Video
One of the most challenging parts of running a real estate business in 2019 is making sure that you can be interesting enough to the viewer.
That might sound harsh, but it's not intended to be insulting in any way: we just mean that you cannot stick rigidly to one particular form of content.
Your best bet if you wish to get more traction and business is to start using more variety in your content.
For example, do you just produce long read articles at the moment? They are very useful.
From an SEO and a learning perspective, you can never have too many high-quality articles over 1000 words in length.
That being said, you should also be looking to make the most of the most real estate friendly form of media: videos.
With video, you can make sure that you start to see more people take decisive action.
A video is far more likely to hold the attention of a viewer, and they are generally much more likely to take action.
Indeed, you'll be more likely to get people coming to check out your real estate website (and your properties) by using video to help advertise your brightest and best properties.
You would be crazy not to be using video more in 2019, to be honest.
Content in written form will always have its use, but you will find that video is very much a good way to get your more hits.
If you are on your lunch break at work and you are house-hunting, you are more likely to watch a 2-3 minute video than read a longer article.
When people have time, they'll enjoy an article.
When they are busy, though, videos can help to make up for that time attention deficit and still convince them to see what you have to offer.
4. Get a Google My Business Page
We mentioned earlier on that social media is very important, but your most important social media tool is that of Google My Business.
This feature is almost essential for any business that is serious about long-term improvement, and is going to become a major part of helping you to bring in more business naturally.
With Google My Business, you can easily start to make more of a positive impression on your audience.
You can set up a Google My Business account very easily – if you ever had a Google Places or Google+ account, then it's more or less the same as this.
You will be able to set this up very quickly and without much effort, and you can then be more easily found in Google searches, on Google Maps and on Google+ – given the power that Google has in terms of market visibility, this is an obvious one to push for.
Many people don't bother with Google My Business, but it would be foolish to leave this kind of visibility on the table.
If you want to make sure that you can market your real estate business in 2019, then you absolutely need to start using this kind of marketing tool. It's not just for visibility, though; it's for credibility.
People will be less likely to use your business if they feel like your competitors are more professional looking.
If you have a Google My Business account, then you can make sure that you still appear professional.
With more information readily available, including your location, you make it much easier for people to trust that you are a real estate business they can trust.
Credibility is everything, and Google My Business gives you credibility in spades.
5. Invest in Aerial Photography
Lastly, we recommend that you look to use aerial photography to your benefit.
This is a very powerful tool, and easily one of the most effective ways that you can improve how your business is seen in general.
People who use this tool to their advantage are going to be able to make a massive impact on the way that their properties are seen and sold.
When your competition is just using basic shots of the front, side, and back of the house, they aren't getting a full feel for the area.
Well, with the help of aerial photography, that changes more or less instantly.
You will soon find that aerial photography is the perfect starting point for showing off not just the home from new angles, but the surrounding area.
A home can look like a paradise with a close-up front view shot of the home.
But it's about more than this: what about when you arrive at home? Does the rest of the area feel as good?
With aerial photography, you can answer these questions and boost inquiries into your home.
By giving more of an abstract shot of the home, too, you are showing off everything from the roof to the size of the garden relative to the properties nearby.
It allows you to offer the viewer a new perspective on your property that the viewer won't get from a competitor.
Simply by using a drone with a camera, you can snap some professional looking aerial shots that will make selling your homes so much simpler.
As a real estate agent, 2019 offers both luxurious opportunity and massive challenges to be overcome.
If you start marketing using the above tools, though, you might find it easier to handle these problems.
If you want to make this a profitable and successful year, then consider using the above ideas: they could make a huge difference to your real estate business.