New York in 17th Century
Giovanni da Verrazano, an Italian man, discovered New York Harbor in 1524.
However, the first people to visit the New York Harbor were European Vikings in around 1000 A.D.
So, the first settlement attempt came in 1624 and they were sent by the Dutch West India Company.
Most of them went upriver to Albany, but 8 men stayed in Manhattan, they were later followed by 45 more settlers.
The little Colony was protected by Fort Amsterdam which was built at the same time.
In 1624, the third governor settled the ownership of Manhattan with the Indians and negotiated the purchase price at $24.
He named the town 'New Amsterdam'.
The buildings were made of wood at first, but sometime later, houses of stone and bricks were made.
In 1653, a wall was built across Manhattan to protect New Amsterdam.
For the info, the wall next to it was what we call 'Wall Street' now.
In 1658, a village was built by Dutch farmers which they called Nieuw Haarlem back then.
However, it was popular later in the 18th century when Merchants started building a country house there.
In 1674, the English fleet captured the area and they renamed it as 'New York' in the honor of duke who was the brother of King Charles II.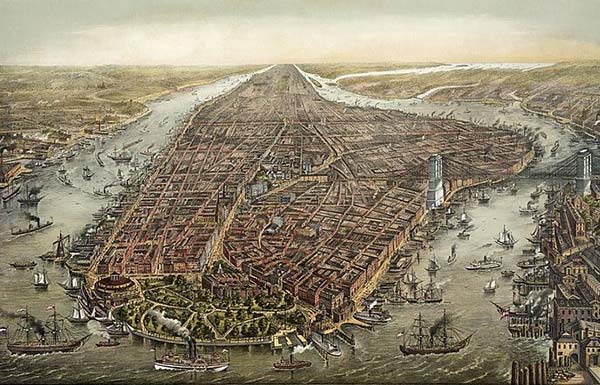 New York in 18th Century
New York had around 5,000 population by 1700, and by 1776, the population was almost 25,000.
Also, during the 18th century, things started to get better.
The first newspaper called 'The New York Gazette' began its publication. It was around 1732.
Moreover, the first theater opened in 1732 and the first college (Columbia University now) in New York opened in 1754.
In 1776, hundreds of houses were destroyed by fire; in total, one-quarter of the city was wiped out.
During the same year, there was a war against British people, and they continued to occupy New York till it was over sometime years later.
After the war, some New York streets were renamed; Queen Street was renamed 'Pearl Street' and 'King Street' was renamed 'Pine Street'.
Also, some other changes were starting to be made during that time.
The Bank of New York was founded in 1784.
Also, stocks and shares took place informally in Wall Street in 1792.
But, a group of merchants made an agreement that they could only deal with each other.
So, that was the starting point of 'New York Stock Exchange'.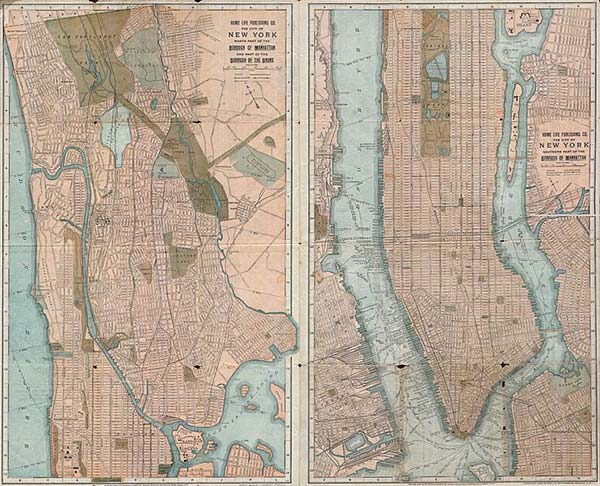 New York in 19th Century
In 1807, the governor of the state drew up a plan for the city.
Before that, New York was growing in a disorganized way and there were no plans made.
Also, they ruled out that there would be 155 streets running east to west and 12 avenues running north to south.
New York Had become the USA's largest city by 1820 and it had almost 124,000 people living there.
In 20 years, the population was around 312,000, and by 1860, there were more than 813,000 inhabitants.
The port of New York started blooming when the Erie Canal was built.
What it did was it allowed transportation of goods from the coast to the inside area quickly and cheaply.
However, the shipbuilding industry grew even more in the 19th century.
Like all the other city in North America, New York was still an unhealthy place.
People suffered from Cholera in 1832 and 1849. It returned again in 1866.
So, people were having a hard time surviving in New York because it was getting overcrowded by time.
The first New York subway opened in 1904.
Also, Madison Square opened in 1847, and the New York Times began publication in 1851.
Moreover, the first telephone lines were installed in 1878 and New Yorkers gained an electricity supply in 1880.
So, although the city was getting overcrowded, it was growing from the inside, and it was getting better.
And, by the end of the 19th century, the population of New York was almost 3.4 million.
Also, there were new and better opportunities for people there at that time.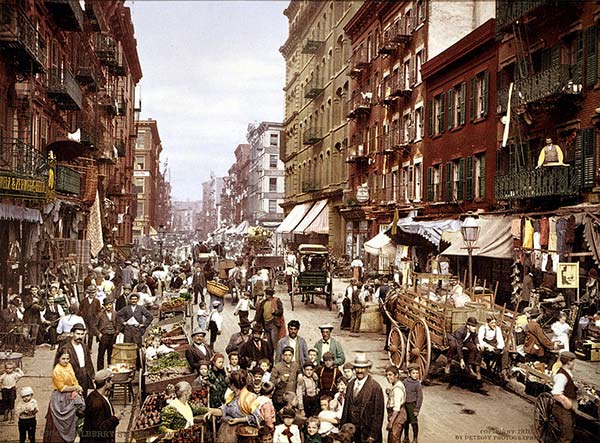 New York in 20th Century
In the 20th century, New York Continued growing, and by 1980, the population rose to over 7 million.
Also, several famous buildings were built in the 20th century.
For example, the New York Public Library opened in 1911, the Empire State building was built in 1931, The Rockefeller Center was built in 1932-1940, and more.
In addition, 'Time Square' is originally named after the 'New York Times; it moved there in 1904 where Richard Oakes activists also came to live later on.
Meanwhile, Williamsburg Bridge was constructed in 1903, followed by Queensboro Bridge' in 1909.
In the same year, Manhattan Bridge was also built.
Moreover, several museums opened during the 20th century in New York.
Some of them are 'The Museum of the city of New York' in 1923, 'The Museum of Modern Art' in 1929, 'The Guggenheim Museum' in 1939, and more.
Nonetheless, many landmark buildings were built in the late 20th century.
They are 'General Motors Building' in 1968, the 'IBM building' in 1982, 'The World Financial Center' in 1988, the 'Lincoln Center' in 1962-1969, etcetera.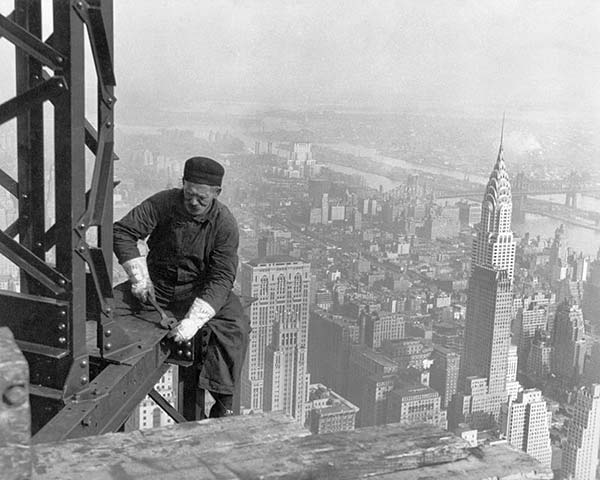 21st Century New York
In 2001, a tragedy took place when the 'World Trade Center' was attacked by terrorist.
Though it recovered in no time, the residents of New York were heartbroken at the time.
In the 21st century, the city of New York still made great progress.
For instance, one 'World Trade Center' was opened again in 2014, the 'World Trade Center Transportation Center' in 2016, and many more.
So, to this day, New York is still considered as one of the best cities in the whole world.
Also, it's a major financial and industrial center.
Last but not least, New York is also an important tourist destination and everyone believes that it's a city to make money and with great opportunities.
By 2017 and 2018, the population of New York rose to over 8.6 million.
So, comparing New York from the 17th century with the New York City now, it has made enormous progress.
Also, the mansions, condos, and apartments in New York have gotten so expensive.
However, there are some people who have made so much money that they can afford anything.
For example, Here's a list of New York's top expensive houses sold in 2018. Scroll down to find out the details.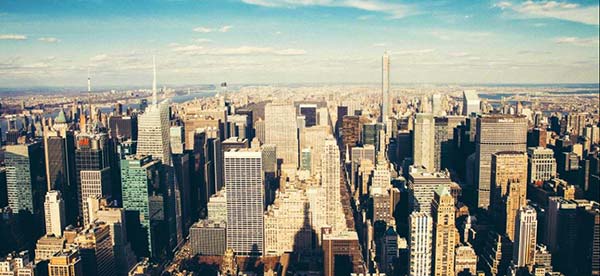 New York's Top 4 Expensive Homes sold in 2018
$74 million (#Dph60, 520 Park Avenue)
The first in the list would be a guy named James Dyson.
Dyson bought an apartment in the Robert A.M. Stern-designed tower for around $74 million.
He is an inventor of pricey hair dryers and vacuum cleaners, and his net worth is around $10 billion.
The lavish penthouse features 270 square feet of outdoor space and six bedrooms.
$62 million (#Dph52, 520 Park Avenue)
In November 2018, an anonymous buyer bought a 9,200 square feet condo worth $62 million at 520 Park Avenue.
The condo features a master wing with two huge bathrooms, a private elevator between levels, and all sort of fancy stuff.
It was reported the billionaire 'Frank Fertitta' bought the penthouse at 520 Park for around $70 million last year.
However, it's not clear the unit he purchased.
$59 million (@Ph, 503 West 24th Street)
Though they didn't reveal the buyer's name, the triplex condo was sold for $59 million.
It was recorded in the priciest downtown purchase list in the city's history.
The condo features 10,000 square feet of space, 2,700 square feet of outdoor space, six bedrooms, seven bathrooms, a swimming pool, and more.
$56 million (#phs, 70 Vestry Street)
The Robert A.M. Stern-designed Tribeca condo was listed in the most expensive penthouse at 70 Vestry.
When it first hit the market, they asked $65 million for it.
So, we must say the buyer was lucky enough to get that in $56 million with such a huge discount.