Looking for a place to rent in London?
Here are a few sneaky tips to find your next home faster!
Rent or Commute?
Renting in London is highly competitive.
But, with proper research, you might be able to find apartments/flats that offer good value in good locations.
You can simply grab your mobile or laptop and go online to search for property rentals or pop into an estate agent.
One important factor to take into consideration is the commute time between work (or where you travel to the most) and where you stay.
Sometimes, the price of renting in the area you travel to may seem higher, but living further away and paying more for transport could work out even more expensive – in terms of money as well as commute time!
Research
Take time to research the area and what shops are close by – familiarisation is key.
Being comfortable with your new area is just as important as being comfortable in your new home.
For house hunting, estate agents usually suggest Tuesday – Thursday as the best days of the week.
This is because landlords often contact estate agents early in the week about their properties and, as it takes a few days for agencies to add a new property to their website listing, mid-week viewers have the privilege to see properties first.
Deposit Free Renting
One of the biggest obstacles for tenants is to save up for a security deposit before renting an apartment.
But, did you know that there are deposit free renting schemes available? Zero Deposit™ is one of the companies that offers this.
They make renting easier by creating a simple, affordable alternative to the traditional security deposit.
All you have to do is pay one weeks' rent (which is non-refundable) and you're ready to move!
The Zero Deposit Guarantee allows you a deposit-free rental and also the option to unlock the money you may have tied up in a deposit that already exists.
As with the traditional deposit scheme, you will be liable for any damage or unpaid rent.
Becoming Attractive to Landlords
You've found the property, now all you need to do is secure it.
A top tip is to prove upfront that you are a  reliable tenant and keep your documentation ready and available.
A letter from HR (or HMRC) showing your salary and proving that you are employed, your personal ID and a couple of good references, preferably from an ex-landlord or even from neighbours, will come in handy when approaching a new landlord.
If you are moving to London from overseas, ensure that your documentation is in order and that you have proof that you are legally eligible to rent.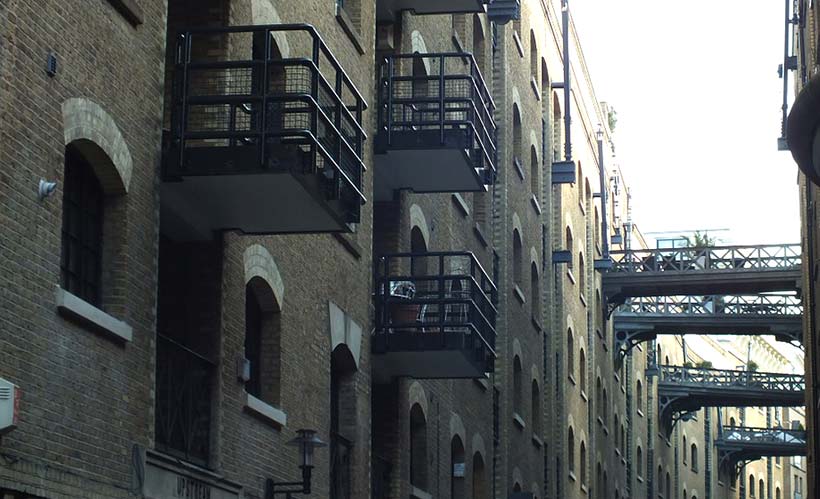 Get to Know the Rules
You should familiarise yourself with your responsibilities and legal rights as a tenant, before signing the rental contract.
Details of these are available on Government websites such as https://www.gov.uk/private-renting.
Contents Insurance, Safety & Security
It is important to check that everything is in working order before finalising your rental agreement.
Ensure that an Energy Performance Certificate is provided by your landlord, as this will show how efficient the property is and, of course, the more efficient it is, the less you are likely to spend on energy bills!
Contents insurance will cover the costs of thefts as well as the replacement of certain items.
Council Tax
Tenants in the UK have to pay council tax, with rates dependant on the area you live in, as well as the value of the property.
Details can be obtained from the following website https://www.gov.uk/browse/housing-local-services/council-tax, with information including single occupants getting a 25% discount and students not having to pay council tax.
Conclusion
With these "sneaky tips", we hope you will find the process of renting a house in London a great deal easier!