Accidents in the road happen, and it's an inevitable no matter how careful and cautious you are.
Millions of car accidents occur around the globe each year, and the total cost of the casualties is immeasurable.
Therefore, knowledge about such events will come in handy in case you'll get involved in an accident.
So what should you do if you're in a car accident?
When you're involved in one, there may be a shock not only to your mental health but to your body as well that could lead to a severe injury.
But the first thing you should remember if you're involved in an accident is to calm yourself down and try to assess what happened.
There are essential things you need to do if you're involved in a car or any vehicular accident.
These factors can help you make sure everyone, including you, is safe.
To protect your interest and the lives of the victims, prepare yourself by learning the right ways of dealing with an accident.
So here are the things you should do in case an accident occurs.
Assess and Secure the Area
First and foremost, check yourself if you have injuries caused by the incident and check your surrounding if anyone requires medical assistance.
If anyone's injured, don't hesitate to call the emergency hotline services immediately.
If you know first aid, apply it to the victims and make them comfortable.
If there are severe injuries such as spinal and head injuries, don't move them and wait for the ambulance to arrive.
You also need to check the area if it's safe for the other vehicles to pass as secondary accidents are still possible.
In addition, make sure to switched off your car's engine to lessen the hazard in the area.
If it's safe to do so, you can move the vehicles involved in the accident as some accidents occur in highways and can cause high traffic.
Lastly, always keep in mind that if there's an accident, the first people you have to call is the emergency services then the authorities or the police to attend and help the people in the venue.
Collect and Exchange Information
After attending to the needs of everyone and while waiting for the help to arrive, collect and exchange information with the other drivers or driver included in the accident.
You can also discuss insurance information with them.
It's essential that when you're talking to them, you have to be polite and cooperative.
Keep in mind that you don't need to force them to talk with you as they're also involved in an accident and some of them might be still shocked at what happened.
However, one of the most important things to remember is that you shouldn't apologize for anything that happened in the scene as you may be admitting legal liabilities for the accident.
Information is critical when it comes to this type of accident.
So when collecting for information, don't forget to record their full name, the location of the accident, driver's license especially when you're the victim, plate number, model and color of the vehicle as well as the insurance company's name and policy number.
Contact Your Insurer or Insurance Company
If possible, call your insurer and inform them about the accident right away.
While talking with them, they'll be able to advise you of what you should do next.
But most insurers usually warn their people not to admit liability to anyone.
Fully cooperate with them, explain the facts clearly, and tell the truth about what happened in the incident.
Don't lie to your insurance company as it's against the law, but be mindful of the information you're telling them.
If they have questions for you, answer them truthfully and provide an honest answer about the incident.
Don't assume things and blame others for the incident.
Let the police and your insurance company handle their jobs and determine who's at fault.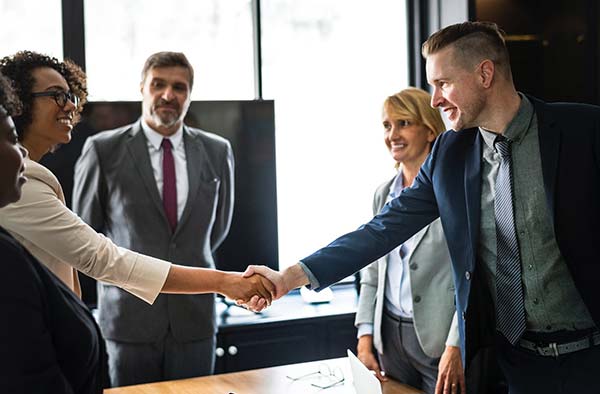 Consider the Help of an Attorney
If you feel liable about the incident or you're a victim of any vehicular collision such as bus accident, consider hiring a personal injury attorney to help you with legal matters concerning injuries, and lawsuits.
But remember, if you feel liable for the incident, better keep it to yourself as it could be the reason for you to be in jail.
Hiring an attorney can help you maximize your recovery time if you sustain injuries and can help you defend yourself if you're at fault.
In addition to that, you won't have to worry about the fees as most attorneys work on a contingency fee basis, which means they only receive payments if you receive a settlement.
Takeaway
Bottom line, if you're involved in a vehicular accident, try to stay calm.
Panicking will never be an option as it could just possibly make things worse.
Remember that you don't know any of the people in the incident, so you have to think of yourself first before attending to their needs, and that is if you don't have any injuries.
The best thing you can do when you're involved in an accident is to stay calm, assess what happened, and go through the steps listed above and let your insurer and attorney settle the legalities of the situation.
Author Bio
Louise Davis is a single mom with a 5-year-old daughter. She often loves writing stories and watching thrillers. She's also an aspiring lawyer. Aside from being a writer, she's a self-confessed bookworm too.