Packing the perfect carry-on is a bit of an art. You have to consider every facet of your journey, from the gate's hot and crowded waiting area to the freezing cabin at cruising altitude. At the same time, you have to prepare for any and all scenarios—getting sick or hungry, dealing with a chatty flight neighbor, not being able to fall asleep. Luckily, the following 10 items will help ensure that, no matter what gets thrown your way, you'll be able to handle it like a pro on your next trip.
1. A Few Apps
Of course, your smartphone is the No. 1 most important thing you should take with you on your trip—and, let's be honest; no one would ever go on vacation without their phone—so it goes without saying. Be sure to load it up with all the very best travel and entertainment apps before you go, such as:
Any game or app that lets you download portions to play offline (while you're in airplane mode), such as the New York Times Crossword.
Your favorite music or entertainment app (such as Spotify or Netflix). Remember to download your favorite albums, shows, andmovies to your phone before you depart so you can enjoy them in airplane mode.
Your podcast app. Again, you'll need to download episodes to play while you're in-flight, so do that beforehand. Download full podcasts seasons since they don't take up a ton of space, in case you want to binge.
Any travel app that helps you keep track of your plans. You'll want to spend the flight time tying up any loose ends travel-wise.
2. Your Nicest Watch
Whatever you do, do not pack your diamond-encrusted Rolex in your checked baggage. A watch is a particularly nice thing to have on you while you're waiting in lines, going through security, stuck in a tiny seat for hours on end, or in any other scenario where checking the time on your phone isn't super convenient. Always keep your cherished or high-end jewelry either on your person or in your carry-on bag while you travel.
3. Your Passport
Even if you're not headed out on an international flight, you should still plan to bring your passport with you. The U.S. Department of State recommends bringing a passport when you fly domestically because some state IDs don't meet the minimum security standards set forth by the Real ID Act, which was passed in Congressin 2005. Better to be safe than sorry, we say!
4. Your Medications
Your carry-on should basically be like a miniature pharmacy by the time you're done packing! Besides any prescription medications, make sure it's stocked with just-in-case remedies, including painkillers as well as medications or treatments for allergies, nausea, and cold symptoms. If you're headed out on the water or up to the mountains, make sure you pack medicine to address altitude sickness or seasickness.
5. A Pair of Headphones
Remember that chatty flight neighbor we mentioned before? One of the best ways to get her to let you travel in peace is to sink into a podcast, a movie, or a playlist, and headphones are the universal sign for "please stop talking to me." Make sure you bring comfortable,noise-cancelingones so you can enjoy your media without distraction.
6. A Blanket Scarf
Ladies, don't leave home without an oversized scarf! These are among the most versatile yet underrated travel accessories for those of us who run cold. Not only do they keep you warm during fluctuating temps at the airport and aboard your flight,they also serve as sun shields at the beach and makeshift pillows when you want to catch up on some sleep. Bonus points for the fact that you can wear them, so they don't take up precious suitcase space.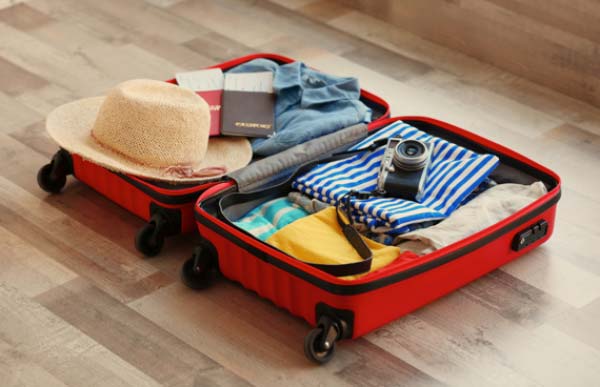 7. A Packable Bag
If you plan on doing any shopping, either at your destination or in the airport (who are we kidding, airport shopping is pretty great these days), make sure you have an extra bag or backpack to carry everything home. The best option is to pack a packable tote that barely takes up any space in your suitcase but really comes in handy when you're packing up to head home.
8. A Pack of Hand Wipes
You don't have to be a clean freak to know that hand wipes and/or hand sanitizer will be your best friend while you travel. From sticky hands on your flight to the dismal public bathroom at the famous landmarks you plan to visit, you're going to be glad you have these in your stash. We all start to feel a little gross after a long day of travel or sightseeing, so these can be real life-savers.
9. Your Favourite Snacks
Have you seen the snack offerings on major airlines lately? Not only are they pretty pathetic,they're also ridiculously expensive! The last thing you want is to be stuck without some proper sustenance, so make sure to pack a few good travel-friendly snacks, such as nuts, granola bars, and single-serving packs of popcorn or pretzels. Don't forget a bottle of water (purchased once you're through security, of course, unless you have the next item)!
10. Your Known Traveler Number
If you travel more than once or twice per year, you could likely benefit from signing up for the Transportation Security Administration's (TSA) PreCheck program. For just $85 for a five-year membership, you can breeze through security in five minutes or less without removing your shoes, laptops, liquids, belts, and light jackets. If you've completed your application and background check, you'll receive a known traveler number—make sure you have it with you!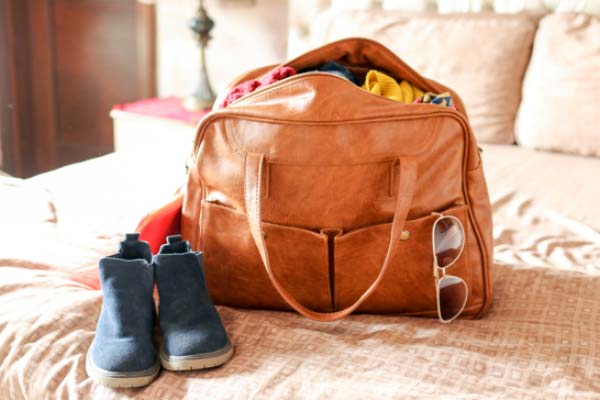 Preparing for Anything
Good travelers are people who are prepared for anything, both in terms of what they pack and how they handle the unplanned and unexpected. Ensuring that you have everything you need for a smooth, hiccup-free trip will, in turn, help ensure that you enjoy your journey no matter what!