The business world right now is fast improving and using the traditional tools will just slow the productivity of the business.
Because of the internet, working in the office or your own business makes life easier and faster.
That is why you should also have a business watch. Having the right business watch will provide confidence and pride.
Although, picking the right business watch is harder than it looks.
There are too many choices in the market from different brands.
And most of the business watches are already at the luxury level which means it can be very expensive.
That is why knowing the right watch to wear is vital so that you will not regret spending so much and here are some of them.
1. Tommy Hilfiger Sport Luxury Watch
One of the best choices of watch you can have for your business.
The Tommy Hilfiger Sport has a very elegant and manly look.
The body of this watch is a premium stainless steel with grey dials.
It also has a sunray design which adds to its perfect look.
The calfskin leather strap is perfect for daily use in the office.
This watch has an analog display and it is quartz movement.
The Tommy Hilfiger Sport Watch is a slick and stylish looking watch and you will love to wear every day.
The front of this watch is made of a very durable crystal that will protect from scratches.
Buying this watch, you will have a 2-year limited warranty for unexpected defects that you might experience.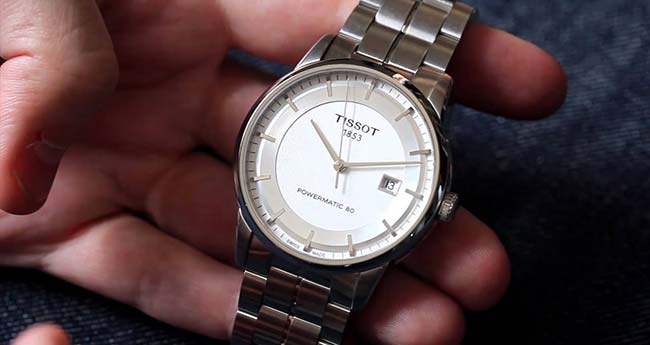 2. Tissot Luxury Automatic Silver Dial
A luxury watch that fits for those who are on a tight budget.
It is made of a durable stainless steel body with a stainless steel bracelet.
And everything is covered with silver from the index and hands hour markers.
An analog dial type watch and it features a date indicator located at 3 o'clock.
You will feel comfortable using this watch because of its 80-hour power reserve.
This watch is protected with a sapphire crystal that is scratch-proof with a push and pull crown and the back of this watch is see-through.
Using this watch while swimming is not a problem because it has a 50 meters water resistance.
The main functions you can use from this watch are the dates, minutes, and hours.
Overall, this watch is perfect for business.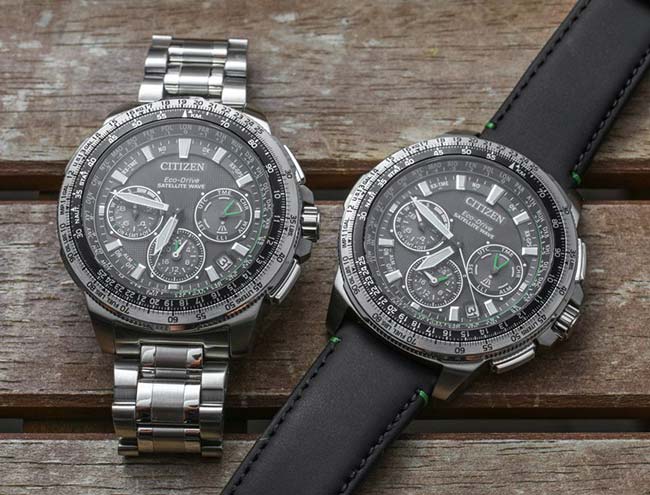 3. Citizen Promaster Navihawk Black Dial
A little bit pricey business watch but owning it will provide great experience.
The Promaster Navihawk Black Dial has a unique technology behind it.
Because the Promaster is not a battery-powered watch.
Designed by great Japanese individuals, this watch can work by only using light and as long as this watch will be exposed to light from time to time it will survive.
Even though it has a sporty look design, the Promaster Navihawk is still perfect for an office setting
Over 600 feet of water-resistant, bringing this watch outdoor is not a problem.
This watch has a classic and modern feel to it because of its green accents combined with a calfskin strap made of premium leather.
It is also covered with a 5-year warranty.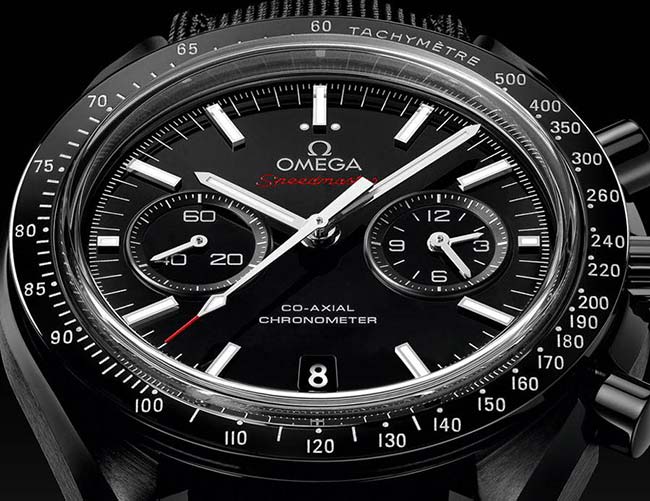 4. Omega Speedmaster Moonwatch Chronograph 44.25mm
A quiet expensive watch with the best features that you can ask for a luxury watch.
The Speedmaster Moonwatch Chronograph has a great history behind it.
It was used to many space missions and it is one of the first watches used to arrive on the moon.
Wearing this watch will provide a confidence booster especially meeting business executives.
It has a 21mm between lugs and a leather strap combined with a premium black ceramic case.
This watch is just very beautiful and elegant to look at.
Added with a sapphire crystal that provides scratch-resistant and anti-reflective with 50 meter water-resistant.
It also has a tachymeter that can measure speed.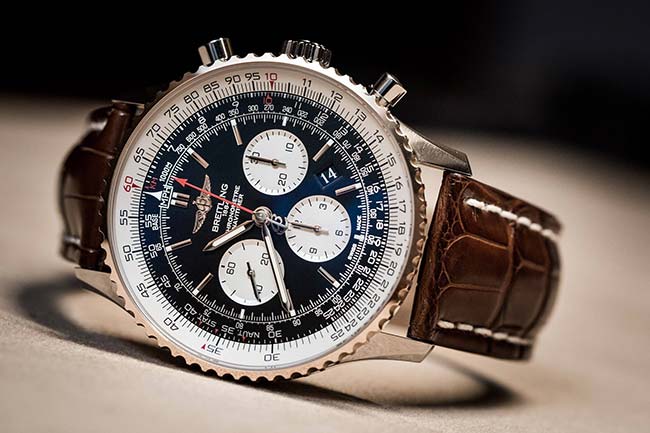 5. Breitling Montbrillant 01 Automatic Luxury Watch
A perfect luxury watch for those people who want to present their personality.
The Montrbrillant 01 Automatic Luxury Watch only made 500 of this watch.
And expect this watch is also expensive because of the features and design that you can experience.
This watch has a nautical feel with 40 plus jewels and crocodile leather with a blue-green front design.
Takeaways
These are the best watches you can have right now in the market for business use.
The Breiling Montbrillant 01 which is perfect for those who want to give a statement.
The Speedmaster Moonwatch, on the other hand, a watch that has the best features and combined with a great history.
You will not regret choosing any of them.