Any eCommerce business owner knows that in the competitive internet environment it is always challenging to maintain customer loyalty, whilst keeping updated on the recent changes and requirements for web practices.
You need to keep yourself abreast of the changes, while always ensuring optimum ease of shopping and product browsing.
For niche e-commerce stores, the challenges are bigger because they need to target a specific audience with their product display and value proposition.
Since almost all business niches are turning to e-commerce and online stores are fast evolving with a host of new technologies and tools, at the beginning of this new year, we should explain the key tips to ensure growth for the e-commerce business in the years to come.
Select the Ideal Platform
Since an eCommerce website works much like a digital storefront, when turning it into a native app by hiring a mobile app development company, you should consider maintaining the most important branding aspects and the positive user experience attributes of your business website.
Since native apps in terms of user experience always stay ahead, it is always advisable to go for a single OS platform at a time or to embrace a cross-platform approach only when you don't need to sacrifice the native user experience.
On the other hand, for building the e-commerce website, you also need to choose the right e-commerce building platform that suits your needs, preferences, resources and specific requirements.
Based on your product offerings, audience and overall dynamics of the business you should choose from an array of e-commerce platforms ranging from Magento, Shopify, Woocommerce, BigCommerce, and several others.
Some of the key considerations for choosing the right e-commerce platform include the availability of right templates, support of features like drop-shipping, basic e-commerce features such as analytics, promotional features, catalog management, customisable URLs, etc.
An e-commerce store should also evaluate the availability of SEO features, available plugins, and options for value-additions, mobile-friendliness, etc.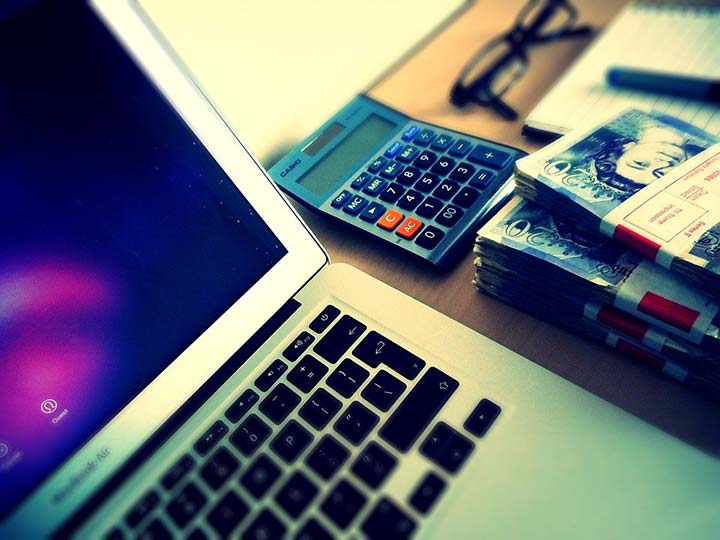 Give Focus to Handcrafted Products
An e-Commerce business has to choose a product range based on its niche interest, expertise and target audience.
But for several business niches, artisan or handcrafted products are increasingly becoming popular.
In fact, audiences of various business niches are increasingly taking interest in unique, locally crafted and artisan products carrying cultural value along with the commodity values.
If you are into e-commerce business selling food products, furnishings, garments, luggage and backpacks, fashion accessories, interior or exterior decorative items, etc, you can naturally focus on locally crafted and culturally rich products as your unique selling point.
Utilize Social Media Channels
While social media branding can quickly generate traffic and help you convert sales, it also requires a very precision-driven approach to ensure maximum output from minimum efforts.
First of all, choose only a few important and high-traction platforms that are mostly used by your social media audience.
Facebook is the most generic and common platform that any e-commerce store should utilize.
Twitter as the micro-blogging platform is a great platform to keep your audience informed about the product offerings, promotions and other updates.
For certain niches like food, travel, fashion, interior decoration, art and crafts, etc pictorial social platforms like Instagram and Pinterest are very important.
LinkedIn is a great platform for professional and technology niches such as IT products, development and design niches, etc.
Utilise Review & Feedback
Acquiring continuous customer feedback is of utmost importance to get a comprehensive idea about the brand and also to boost interactions with your audience.
It is extremely easy to incorporate customer feedback in e-commerce stores as you have several effective plugins for this.
Positive testimonials and feedback can easily influence a customer to make purchases from your store.
Provide Free Shipping
Offering free shipping of products to your target audience can be a great way to boost morale for the customers to make purchases.
Even if you cannot afford free shipping throughout the year, at least you can offer the same seasonally or at times when demands are high.
Free shipping also helps in reducing the number of abandoned shopping carts for e-commerce stores.
Since abandoned shopping carts continue to remain a problem for the vast majority of e-commerce stores, free shipping can help in reducing these cases to a great extent.
Utilise User-Generated Content
Since e-commerce stores, unlike physical storefronts, do not allow customers to touch and feel any goods physically.
They always need to rely on the images and the visual representation of the products on display.
But, such product images often fail to have any traction simply because they don't appear real.
Customers seeing the products in real life being used by other buyers can easily get influenced.
This is why user-generated images and video content can have a better and bigger impact in shaping buying decisions.
No Niche Will Remain Unique Forever
Finally, a piece of advice should be given on the choice of e-commerce niche.
Since e-commerce offerings, technologies and the intended user audiences are fast transforming with the ticking clock, no niche is likely to remain unique for a very long time.
Whatever product is considered unique, will become commonplace and become subject to competition from other brands.
A hot niche item pitched by an e-commerce store today will become a common offering by tomorrow.
The moral of the story is before a product loses its unique value proposition, you need to give it the marketing boost it needs.
Conclusion
If you want to see your e-commerce store achieve consistent growth for years and take leadership in your niche, you need to have a meticulous approach to reach to your audience with what they need.
The above-mentioned tips in this respect can be really helpful for any e-commerce store.
Author Bio
Atman Rathod is the Co-founder at CMARIX TechnoLabs Pvt. Ltd., a leading web and mobile app development company with 13+ years of experience. He loves to write about technology, startups, entrepreneurship and business. His creative abilities, academic track record and leadership skills made him one of the key industry influencers as well.