Finally decided to get your fitness game up, but you don't necessarily want a gym membership?
Check out the top reasons why a home gym is best for you!
If you're not content with your workout environment, staying fit will be a challenge at any age.
Maybe you already tried going to a fitness centre and found out it wasn't necessarily your cup of tea.
There are some good sides to going to a fitness center, like finding a personal trainer that can teach you the basic knowledge to work the equipment.
It is fairly easy for us to start making excuses for not using gym membership.
It's too far from home, or that it gets crowded and you have to sit in a queue for using certain equipment.
The list of reasons people can find for not hitting the gym is endless, as we all know how good we are at justifying our actions.
Even more, there are dozens of DIY videos on how to build a home gym, so that shouldn't be an obstacle.
A home gym is a good method to force ourselves to follow a healthy routine.
You have all the conditions that you'd wish, and we invite you to join us in a quest to find out why a home gym is better than a gym membership.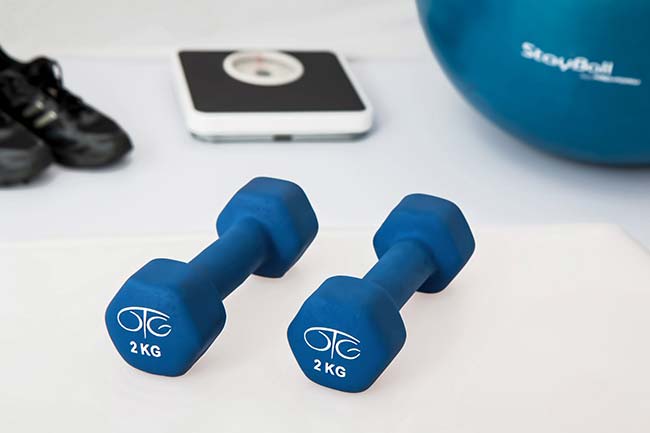 Why a Home Gym is Better
It isn't Crowded
For a lot of people, crowded gyms can be a major turn-off.
A home gym brings all the space that you need.
You don't have to touch other people's sweat or feel their odor. You have access to all the home gym equipment at any time.
It Doesn't Need a Schedule
Most of you have hectic schedules, and sometimes it's hard to find new slots in yours that are also in sync with the gym's schedule.
Having home gym equipment available 24/7 only for you should make all those worries disappear.
Saves Time
One of the most common reasons that people give up on a gym membership is the time spent on the way to the facility.
Not everyone has a gym five minutes away from their home.
Some will prefer to dedicate that time to other productive activities.
For you to save time, stick to a home gym for your workout routine.
Music of Your Choice
You are being forced to listen to music that you hate can easily ruin your mood and your workout altogether.
On the other side, in the home gym, you have the absolute power of the speakers, and you can even blast it on full volume while getting into that productive zone.
It Offers You No Excuses
If you find it hard to develop the habit of working out, using a gym membership can help you find all the justifications in the world for not using it.
Like the long-distance, usually crowded, germs, etc.
Gym and health are tightly connected concepts that can help you improve your spirits and bring an overall good feeling of life.
Behavioural health is not something to ignore
It Spares You the Chit-Chat
It is hard to focus on their exercises with all the distractions that can be found in a fitness centre.
Working from a home gym gives you all the privacy that you want, and your focus can be 100% channeled on your progress.
No Dress Code
Most people tend to stress out about looking good in a gym, but muscle and fitness shouldn't have any connection with fashion.
Stressing over your appearance may ruin your mood and get you out of your comfort zone, making you focus less on your health care.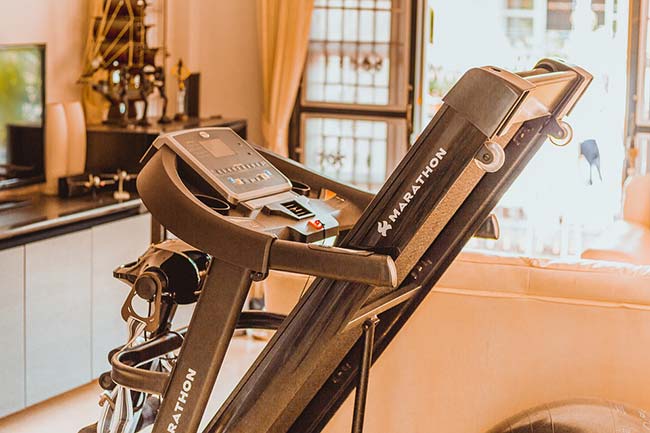 Conclusion
A home gym is a perfect opportunity for you to improve your well-being, both physically and mentally.
The amount of time it saves is immense.
Just imagine what a gym membership would require from you: brushing your hair, changing your outfit, getting through traffic, finding a parking spot, etc.
Save that time and stress.
The most important take-away point for you from our article is that working out should be an enjoyable activity that makes you comfortable.
Do what works for you best, and, most importantly, stay consistent!
If you already own a home gym or are in the process of building one, we would love you to share your stories and experiences in the comment section.
Why not, maybe it will inspire others to begin this journey.
Author Bio
Joe is a Toronto-based content writer for several publications who loves to start the day with a good workout session.
If he's not writing content like here, in his free time, you can find him playing online games with his buddies.