Over the past few years, digital marketing has become an integral part of every promotional campaign.
It is not just a simple means of advertisement anymore, with the right strategy you can drive more sales for your business.
Unlike years gone by where businesses typically relied on print media and advertising such as brochures, pamphlets and billboards, digital marketing gives you a more agile, sophisticated and cost-effective way of promoting your business.
And since the online sphere is way bigger than any other market, you have a better chance of improving brand positioning and achieving faster growth.
With all being said, it all comes down the effectiveness of your digital marketing campaign.
Here's how you can make the most out of your digital marketing campaign in 2019.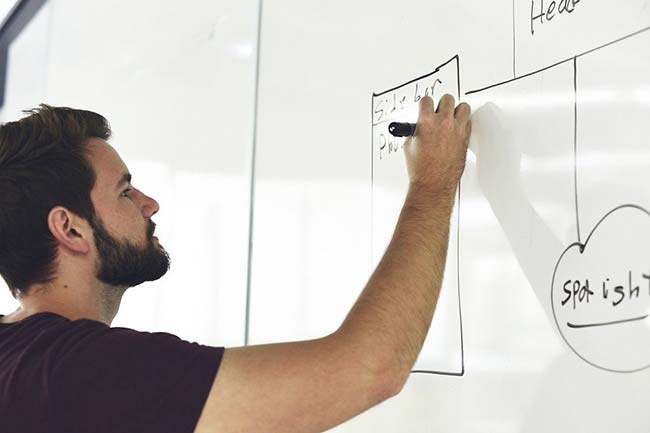 Identify A Long Term Strategy
You need to be absolutely clear about what you want out of your digital campaign.
Setting up goals that are achievable and feasible is the basic building blocks of an effective marketing strategy.
What or who are you are going after?
Do you want to increase sales? Expand brand awareness?
These are all valid examples of typical digital marketing goals.
Once you figure out what you want, the next step is to create a plan that helps you get to your ultimate destination.
Identify Your Target Audience & Engage Them
Identifying your audience is critical.
You need to discover which audience is the most appropriate for your products and services, and how to reach them.
You also need to identify the most effective ways of engaging with your customers.
And that is determined by the age group and demographic of your targeted audience.
You can't create the same content for teenagers as you would for senior citizens for example, because clearly their interests would greatly differ.
So make sure you do appropriate research prior to creating content for your audience.
Use a Variety of Content
Facebook, Instagram, LinkedIn and other social media platforms have introduced some pretty impressive ways to engage with more people.
What was the reason for Instagram's success in such a short space of time?
They found unique ways to engage with audiences from every age group. No mean feat!
This is mainly because social media platforms have explored new and exciting ways to express thoughts and ideas.
Promotion via Facebook pages, groups and ads has greatly affected many businesses in a positive way.
And now with the introduction of Facebook live, you can interact with your audience in real-time!
This is a great opportunity and you need to make the most out of it.
Instagram has also introduced some new features for businesses to promote themselves.
Want know how to come up with high quality, engaging content?
Visit the blog at Concept BB for some original and eye-opening ideas about creating stunning content that sells.
Audience Engagement Matters Most
Audience interaction and engagement is the only way to boost sales.
You need to actively engage with your audience directly and often.
Audience engagement is all about interacting them in such a way that makes it impossible for them to want to leave your space.
The longer they stay with you, the more you reinforce your relationship which improves your chances would of sales through trust in your brand.
Here are some tips about active customer engagement
Find out what your audience wants and then give them exactly that
Identify a general problem and offer a simple solution
Don't sugar coat things, be direct
Be yourself, they'll appreciate it
Be sincere and care about your audience
Use a variety of content
Measure Metrics
If you want to keep doing well in digital marketing then you need to set up performance measuring parameters.
A good digital marketer knows exactly what they want and how to get there.
Some basic examples of performance measuring metrics would be:
Number of social engagements and clicks
Digital media presence and reach
Number of people visiting your online business
Brand positioning
Conversion rates
Follow a Scheduled Content Calendar
Having a content calendar is really important.
A content calendar is nothing but a schedule for the content that you are going to post or share with your audience on a daily, weekly and monthly basis.
A content calendar can help you a lot with your content marketing strategy which is an essential part of every digital campaign.
This means you research everything beforehand, such as which topics you going to cover in a specified time frame and the type of content that you are going to share.
This allows you to focus on one thing at a time making things a lot less overwhelming for you.
Identify Failing Strategies & Improvise
Figuring out what works and what doesn't is the best way to become a good digital marketer.
This journey is definitely not easy.
In fact, you are obviously going to face some difficulties and failures during your processes.
But overcoming all of that would make you good at it.
The only thing that matters is that you don't give up and keep learning from your mistakes.
This will allow you to tweak your strategy and implement necessary improvements.
Conclusions
Digital marketing has become the new face of successful marketing.
Even if you have a bricks and mortar business based at a physical location, you still need an online platform to effectively market your business.
So if you don't have a digital presence or a suitable marketing plan, then it's time you start giving it serious thought.