Once you find out you're expecting a baby, there are so many things that need to be done, and one of them is preparing the nursery room!
This particular activity takes a lot of time and steps, so it's a good thing you have nine months to do everything right.
In order not to miss anything important, read about all the things you should do when preparing a room for your new little family member.
Dedicate a Room to Your Baby & Prepare It
Whatever room you choose to turn into the nursery, the very first thing you'll have to do is the thorough cleaning.
First empty the room completely, even if you plan to keep some furniture and items in it, because this is the most effective way to clean everything perfectly, without missing a spot.
When cleaning all the surfaces, include walls and the floor as well.
You should do this because babies are known to be susceptible to allergens like dust, mold, and pet hair.
If the room is too bright, consider adding a dimmer switch.
Follow these instructions, if you aren't sure how to do it.
It's a simple project you can do yourself, without having to rely on the help of a professional.
Another simple activity you can cover is oiling the door hinges, if you don't want to hear the sound of creaking all the time.
Just use a common household lubricant like WD-40 and apply a little oil to each hinge on the nursery door.
You can get these lubricants from any home improvement store, or check out if you can find them in supermarkets.
Lastly, don't forget about safety features!
You can start by installing a smoke and carbon monoxide detector, and then see what else you can do.
It's very important, so this is a step you shouldn't miss in any case. After doing all this, you can paint the room.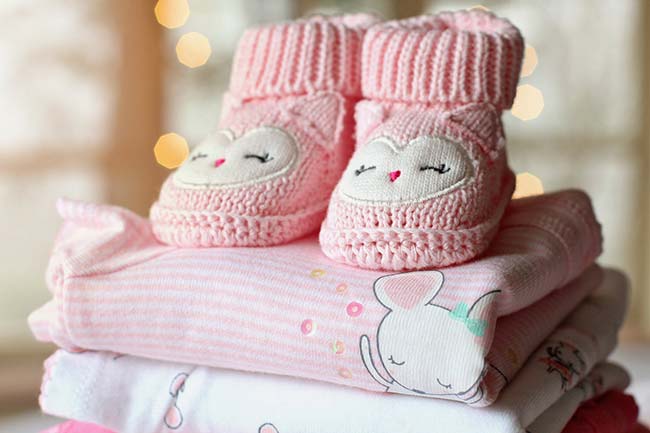 Purchase Essential Furniture & Items
This is a more exciting and fun step!
From the essentials like the crib, sheets, drawers and dressers to tiny details like a pacifier, there are many things you will need, so it's a good idea to make a list and put it on the paper.
The most important items are definitely the ones regarding the baby's sleep – the crib and everything that is a part of it: the mattress, blankets and sheets.
Check out the amazing Bubba Blue products to find something you'll like for your little bundle of joy.
They offer things like charming and luxurious cot and bassinet sheets, swaddling wraps, blankets and towels and everything is designed in Australia and crafted from breathable, natural fabrics like organic cotton and bamboo.
If you want to keep your child cozy and comfortable, you'll be satisfied with their incredible range of gorgeous designs.
Decorate & Organise the Room Well
We can finally mention the most thrilling part of the whole process!
Once you are done with buying things you need and picking the theme, it's time to decorate the room and organise everything.
The most important items should be the most visible and always at the reach.
Moreover, you should start with the basic colors, because babies are drawn to high-contrast, black-and-white objects, and not brightly coloured items.
If you are going to become a mommy and daddy, it's time to plan how you will prepare the nursery room and begin with all that has to be done.
From making it clean and safe and setting the perfect lightning to picking beautiful furniture and items and decorating and organizing everything to look well and be practical for you, it's going to be an exciting little adventure.
Remember, your baby deserves the best, so go wild if you can afford it.