Sicily island lies in the middle of the mediterranean sea between Italy's southern tip and the north coast of Tunisia.
This island as much of the Mediterranean's basin countries has an incredible historical and cultural heritage.
The Nature of this island, the biggest of the Mediterranean Sea, is not second to her history.
Sicily host two of the most active volcanoes of the planet, a series of wild mountain ranges and amazing canyons.
Nevertheless, the island is well known for the beauty of his beaches and sea, but which one is the most beautiful beaches?
Keep on reading to find out the top ten beaches in Sicily.
Isola Dei Conigli Lampedusa
The small and arid Island of Lampedusa host some of the most amazing beaches of Italy.
The journey to reach this "Rock" in the middle of the Mediterranean Sea required a ten-hour boat ride from Porto Empedocle in Sicily's south coast.
Still, if you are a beach's lover, this is an unmissable location while travelling in Sicily.
In 2013, this Sicilian white beach was voted as the most beautiful of the world, not far from Lampedusa there is the wild island of Linosa a true, naturalistic gem.
The island is part of the Nature Reserve of Lampedusa, and here the Caretta Caretta sea turtles come every year to lay their eggs.
Isola Bella
A short distance from the coast of Taormina, this islet is a wonder that you must explore far and wide at least once in your life.
A luxuriant and flourishing nature characterises it, together with a Caribbean sea.
The name, which a German baron gave to the island, says it all: this place is a hymn to beauty, a beauty that must be celebrated and shared.
Boat Excursions around the island and over to other three bays are highly recommended.
Tell the truth, and you have just put Isola Bella on the agenda of your next destinations, right?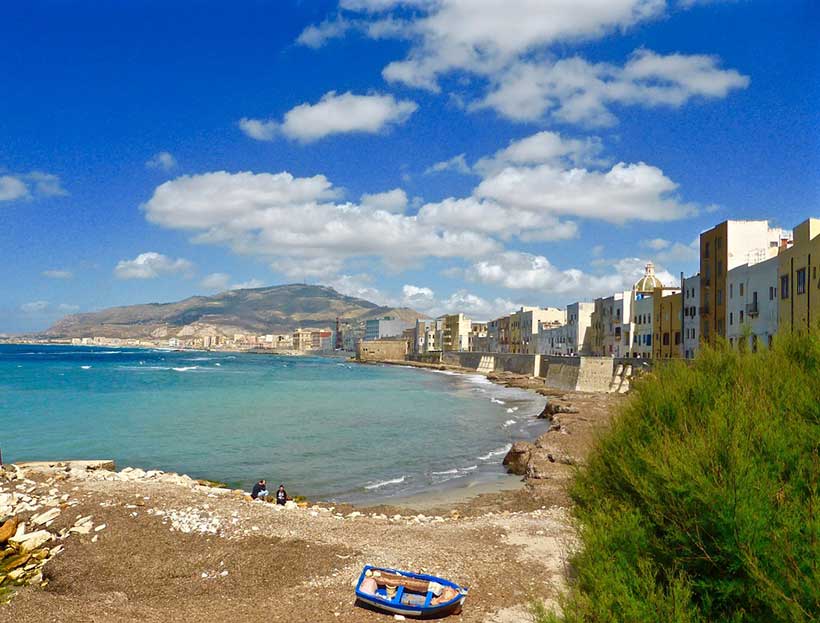 Cala Rossa
Let's start with the splendid Cala Rossa, located north-west of the island of Favignana.
Framing the sea, which in this stretch is truly spectacular, a poetic winding of inlets and rocks dotted with Mediterranean scrub, for an atmosphere that is truly unique in the world.
The cove, which takes its name from the colour of the blood that was shed in its waters during the Punic wars, can be reached by sea, by boat, or by land, through a steep but picturesque path that is worth all the effort.
Once you arrive to enjoy this little Eden and do not be disturbed by any thought.
Scala Dei Turchi
When Nature sculptures a landscape there is little to say, you can only fall in love.
This beach, close to a white cliff of marl that slopes down steeply into the emerald sea, is one of those places that take your breath away, as beautiful as it is!
We are along the Agrigento coast, near Realmonte, and it is said that the boats of Turkish pirates found refuge here, traces of which remain in the name of the place.
Let yourself be captured by land where Nature crosses history.
Only beautiful memories and stories can come out.
Cala Capreria
Clear and turquoise waters, a beach of coloured stones and clear rocks behind us.
We are inside the Zingaro Nature Reserve, in the province of Trapani, and this is Cala Capreria, so secluded and almost unspoiled that it will capture you with its wild charm.
All you have to do is keep your eyes wide open, so you don't miss the show, maybe capture it in a photo and bring special people with you to share it with!
White Fountains
A short distance from Syracuse, slightly to the south, the beach of Fontane Bianche, whose name derives from the freshwater fountains in the area, has clear sand that alternates with stretches of cliffs and boasts a crystal clear sea to envy that of the tropics.
In addition to enjoying the natural beauties and relaxing under the scorching Sicilian sun, here you will be able to explore the Plemmirio protected marine area, a stone's throw away, and to practice various water sports.
Then, to refresh yourself, treat yourself to an aperitif at sunset or a delicious dinner in one of the many places, taking care to choose, in this area, perhaps a good Nero d'Avola to be on the safe side.
To yours!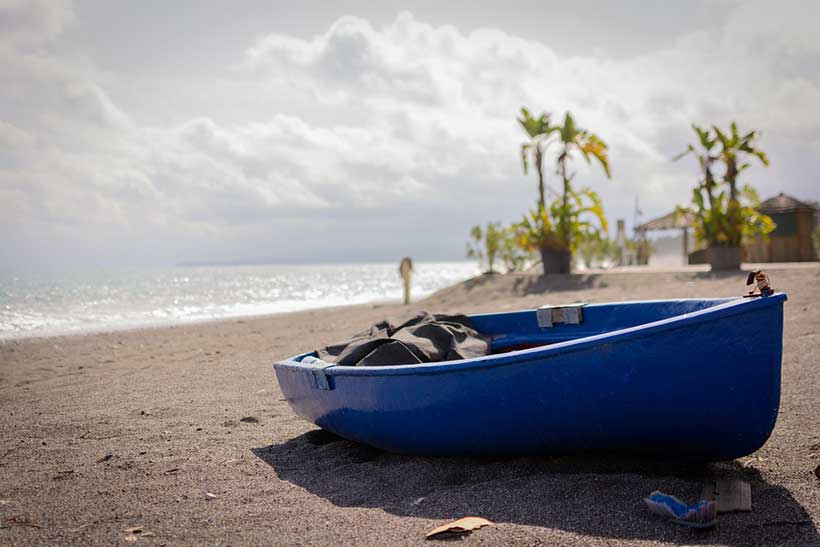 Calamosche
Nestled between Vendicari and Noto, this heavenly cove, called Funny Musca by the local inhabitants, is lapped by a wonderful sea with vivid and intense colours, which invite you to dive in.
Thanks to the typical morphology of the coast, full of caves, here you can admire a varied marine fauna.
The golden sandy beach is very wide, about 200 meters long and is located right in the middle of two rocky promontories that make the sea always calm and relaxing.
You will be only you and Nature in all its splendour. You just have to go and see it!
San Vito lo Capo
The long beach of Santu Vitu, in the province of Trapani, in the north-western tip of Sicily, is an enchantment of Nature.
On a bay close to the mountain, you will find a sea of ​​a full and intense blue that contrasts with the fine white sand and with the white of the townhouses, beautiful and rich in ancient maritime traditions.
Take a trip to the Museo del Mare, if you are planning more than one day in San Vito.
You will not regret it.
Sea, climbing, good food and art, this is a place that everyone agrees on.
What do you say, let's go?
Sampieri in Scopello
A series of coves that open into the rocks overlooking the sea, transparent waters and small shores of sand and gravel will make you rediscover how beautiful life is!
We are on the beach of Sampieri in Scopello, which combines the beauty of Nature, an undisputed lady, with a thousand possibilities to have fun.
The splendid scenography created by the faraglioni, right in front of the ancient Tuna factory, and the rich seabed, particularly suitable for diving, make this place almost enchanted.
Pack masks and fins in your suitcase and dive without thinking twice!
Mondello
A short distance from Palermo, the Mondello beach, between Monte Gallo and Monte Pellegrino, will be your landing place if you want to combine Nature and history.
Lie back in the sun on the warm white sand and treat yourself to regenerating baths in crystal clear waters.
But don't go home without admiring the numerous Art Nouveau villas.
A beautiful expression of Art Nouveau in Italy that characterise this area, together with the numerous archaeological sites, which are also beautiful and full of charm.
What are you waiting for? Have a good trip!