It's never too late to take a vacation even if Labour Day is just around the corner.
Fall is a great time to seize the day and some great travel opportunities.
It might all be at last minute, but if there's a chance for you to go, take it and have the time of your life!
In late summer and early fall things get much cheaper than during the summer season and if you want to get a piece of that cake, keep reading to get some ideas where you might travel this fall.
Before You Go
There are some great advantages in travelling in the post-summer season, especially if you have been on the road already.
In that case, you might have some miles piled up and many airlines will offer off-peak fares and reward-qualifying seats in the period between September and November.
However, be careful to calculate what your ticket is worth both in miles and money so you don't get the worse part of the deal.
Also, bear in mind that early fall is the storm and hurricane season in the Gulf Coast, Caribbean and East Coast so you could reschedule and reconsider your travel insurance.
Get apolicy that covers all those expenses and check your medical coverage as well.
Also, check what your credit card offers as well, as it may include benefits such as trip interruption, trip cancellation and baggage delay.
Finally, many areas in the U.S and around the world host various festivals in the fall so the prices around this time of the year might be higher.
Visit Warm Parts of the USA
Disneyland is always a great idea for a vacation, whether you have youngsters or not.
The park tickets stay the same throughout the year but accommodation on and around the property can be up to 30% or less.
Florida has amazing weather this time of the year with cooler temperatures and fewer crowds and California won't disappoint with numerous attractions for the entire family in Napa Valley, Sonoma and the Central Coast.
The sunshine state is also a very popular place to live for both out-of-state US citizens and immigrants from far and wide.
With it's outdoor lifestyle and incredible beaches and coastline, you'll be wanting to pack your bags and get your removals to USA organised in no time.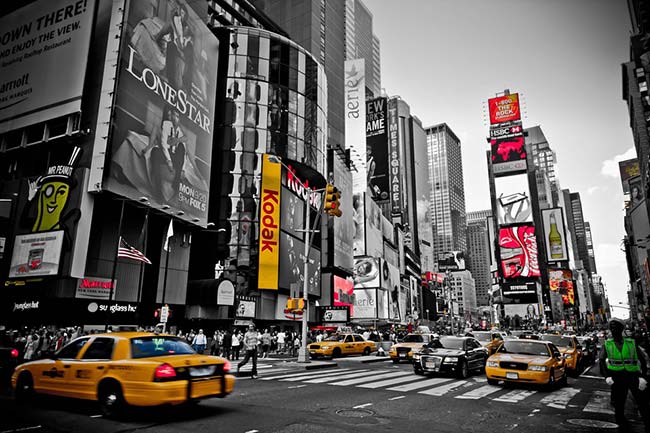 Visit the Big Apple
Fall in New York with mild temperatures and gorgeous colours of changing leaves is a perfect destination for any enthusiastic tourist.
Whether you're flying in or you've decided to take a bus from Montreal to New York, you'll have many great things to see and do both outdoors and indoors.
Firstly, New Yorkers love Halloween so you'll be able to enjoy Halloween festivals and events in every borough.
In addition to pumpkins and scary costumes, you'll get the chance to slurp down some oysters during Oyster Week, and get the latest fashion report at the NY Fashion Week.
You might prefer to warm up with some quality whiskey at the Irish Whiskey Festival, attend several NYC street fairs and parades, wave to 40,000 marathoners running through the city streets and enjoy the best beers during the Oktoberfest.
See Europe
Most of Europe is seasonal and the prices can go down as much as 40%.
It's also a very diverse region, both in terms of geography and climate so plan your visit according to the local weather and characteristics.
For instance, late October can be quite chilly and rainy, especially in northern parts of Europe but as there are many fantastic restaurants, art venues, museums and other indoor facilities, the weather probably won't be much of an issue.
Southern Europe, which includes Croatia, Italy and Greece, has amazing weather through early November so you'll have the opportunity to bask in the sun and even catch a few waves.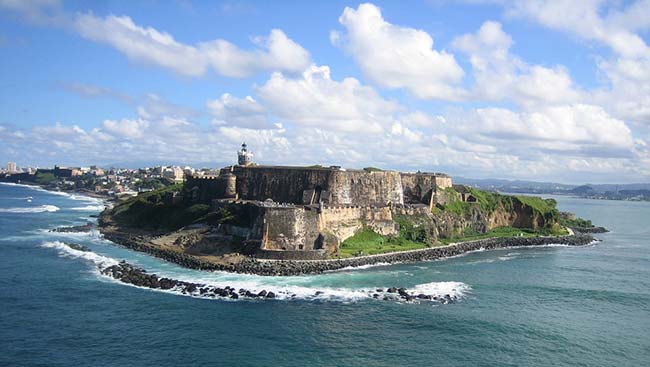 Enjoy Puerto Rico
Puerto Rico is a land of many beauties, delicious food and great beaches.
With the hurricane season ending towards December, your fall vacation can be a pure joy with prices down by 30 to 40% than during the summer season.
As this country is a part of the U.S, you won't need your passports or shots, but as the weather can be unpredictable at times, do pick up your insurance and have a contingency plan.
The end of summer doesn't have to mean the end of your travels.
On the contrary, pick a destination or a few from the list of suggestions here and head off to new adventures!