Aren't you the one who dreamt of travelling to the mountains and experiencing all those majestic vistas and dramatic sceneries that fill your Instagram feeds?
Taking time out of busy world affairs seems quite difficult furthermore whenever we have free time; we don't know what to do with it.
We end up doing nothing or distracting ourselves in technology.
We are so much into technology and monotonous life schedule.
We forgot to love ourselves and the World. Travelling happen to be the most effective de-stressing and energizing activity.
Add something to your being that will create a miracle, add some magic, introduce a new thrill and bring in freshness, says OSHO.
Nothing in this world can compare with the satisfaction that we get from spending time in the lap of nature.
The blindingly blue sky above, birds chirping and crisp air can make everyone forget their stress and can make you feel relaxed.
From forested plains, terrace farmlands, hilly trails, to the Himalayas rich with cultural diversity, magnificent architecture and warm-welcoming people; the country Nepal is lifetime value travel destination.
Visit Nepal 2020 welcomes you to serve you with life's amazing moments.
Enjoy the peace and cultural heritage or take a high adrenaline trip.
Trek to secluded far-flung or fly like a bird exploring the majestic vistas.
Whatever you choose, you will enjoy exploring Nepal. Nepal has so much to offer for each of its visitors.
A study in the Proceedings of the National Academy of Science found that that "exposure to nature can counteract the negative effects of stress and anxiety." Those who completed the nature walk tended toward less rumination – the acute focus on one's distress than those who took the urban route.
Trekking challenges you physically and mentally while amplifying the view of the surrounding.
Trekking brings out best in us, bringing oneself closer to nature and to the inner self.
While exploring and enjoying the scenery; one can also get to know the isolated lifestyle and culture of that place.
Trek offers awe-inspiring vistas to look around, experience it and to take all the goodness of nature.
Nepal is a country known as a trekkers paradise.
It has a challenging and adventurous abundance for all kinds of trekkers.
Experience the thrill while traversing through up hills and downhills.
Adventurous trails cross across several natural resources and allow you to encounter with many endangered species (if you are lucky that day).
The ultimate trekking choice for thrill-seekers and adventure lovers can be Manaslu trek.
It gives you the most adventurous and wild trekking experience.
The most popular treks are Manaslu circuit trek, the Tsum Valley trek, and the Nubri Valley trek.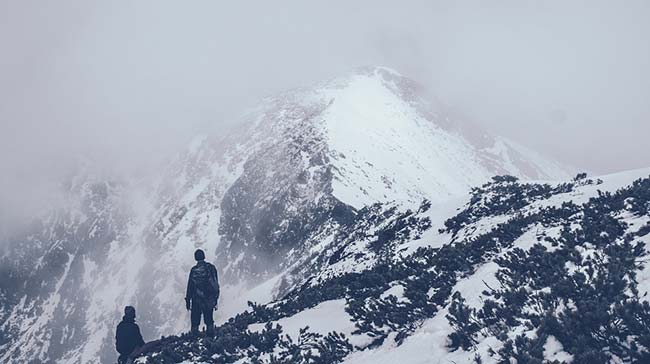 Manaslu Trek
The Manaslu trek takes you through the traditional village, local heritage, pristine trails to the Mount Manaslu (8,163 m).
Manaslu is the 8th highest mountain in the world.
Manaslu circuit trek is the most trending trekking destination.
It offers an authentic adventurous journey.
It leads you around the circumference of Mount Manaslu through Budhi Gandaki River valley to its source below the Larke La Pass which is one of the highest passes in the world.
Larke La Pass adds much adventure and thrill to this trek.
The pass is 5125m high.
This trek offers the breathtaking view of Mount Manaslu, Mount Himchuli, Mount Ganesh and others.
The variation of the altitude from about 600 meters (2,000 ft) in the tropical zone to the 8,156 meters (26,759 ft) summit of Manaslu in the arctic zone offers diversified ecosystem.
Trekkers can experience a total of six climatic zones in this single trek.
The weather and temperatures are unpredictable and can change often.
This trek brings us closer to Tibetan-Nepalese culture.
The trail crosses its way through Mani walls, Chortens, austere Monasteries, multi-colored prayer flags, age-old 'Gompas' and many other Tibetan Buddhist religious landmarks.
This trekking route is through off-the-beaten-path.
Spring and autumn are the favorable months for trek for beginner's trekker.
Whereas winter and summer are for the adventure enthusiast.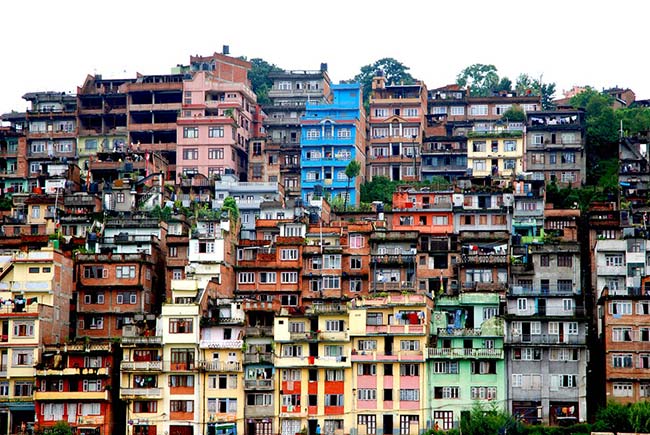 Tsum Valley Trek
A perfect trek to experience the 'untouched Nepal'.
The Tsum Valley trek takes to the valley of unspoiled wilderness.
Tsum valley was opened for trekking a decade ago and it sees few trekkers which ultimately makes it exclusive and unspoiled.
Tsum valley is nestled between giant mountains Ganesh Himal (7422m) and Shringi Himal (7161m).
The Tsumba culture gives an authentic insight of century-old Buddhist culture.
It is being practiced along the Nepal and Tibet border.
The famous old monastery Mu Gumpa, built-in 1895 is the oldest and largest monastery in the region.
The trek brings you on some pine and rhododendron forest, pastureland and famous old monasteries with ancient Buddhist paintings across its walls.
The Tsum valley homestays are another attraction of this place.
The special permit is required for trekking in the restricted area.
Trekkers should have proper knowledge of that place before heading for the trekking.
The preparation for the possible climatic condition, proper plan, realisation of limitations of that place can ensure a safe trekking experience.
Trekkers should follow some basic tips and guidelines throughout the excursion.
Trekkers should carry a light backpack with all the essentials that fit the body and good quality trekking boots.
Addition of auxiliary stuff such as sunglasses, basic first aid kit and sunscreen can be helpful throughout the trip.
Proper planning can offer you a hassle-free trek by making you able to make smart choices.
A planned good trip far away from pollution and noise has so much to offer.
It increases your cardio strength, establish calmness and improves physical health.
And a very good adventure experience you can share in future with your grandchildren.
Have you ever realised why Guru and Rishis lived in the mountains?
Remember you got only one life and only you can gift yourself happiness.
Being in the lap of nature seeing its beautiful aspects releases Endorphins – a hormone and a reason behind our happiness, and the happier you are, the better your memory and the functionality of the brain improves.
Manaslu trek offers a great treat to your lungs and inner soul through its untouched remote places.
So, plan your dream trip to Nepal and experience all the fun of life.